O'Callaghans Irish Fruit Cake
Traditional Irish Fruit Cake. Made with the best of local ingredients.
O'Callaghans Irish Fruit Cake is an accredited Victorian Farmers Market product. It first made its appearance at the beginning of 2013 in the Murray Food-Bowl Region (North East Victoria) at Farmers Markets in Wodonga, Albury, and surrounding townships.
The name O'Callaghans Irish Fruit Cake is derived from my husband's surname, as the basic ingredients used are from his family's fruit cake recipe which originated from Cork, in County Cork Ireland.
I had always enjoyed making fruit cake, but this recipe has some additions which have made it more delectable.
We moved to the Macedon Ranges township of Malmsbury in 2014. This region enjoys a reputation for fine dining, based on regional produce that includes award winning wines from various vineyards, and is visited frequently by residents from Melbourne and surrounds. We built a home that incorporated a commercial kitchen featuring high-standard-equipment and work surfaces thereby allowing for a most efficient workplace in which to produce O'Callaghans Irish Fruit Cake.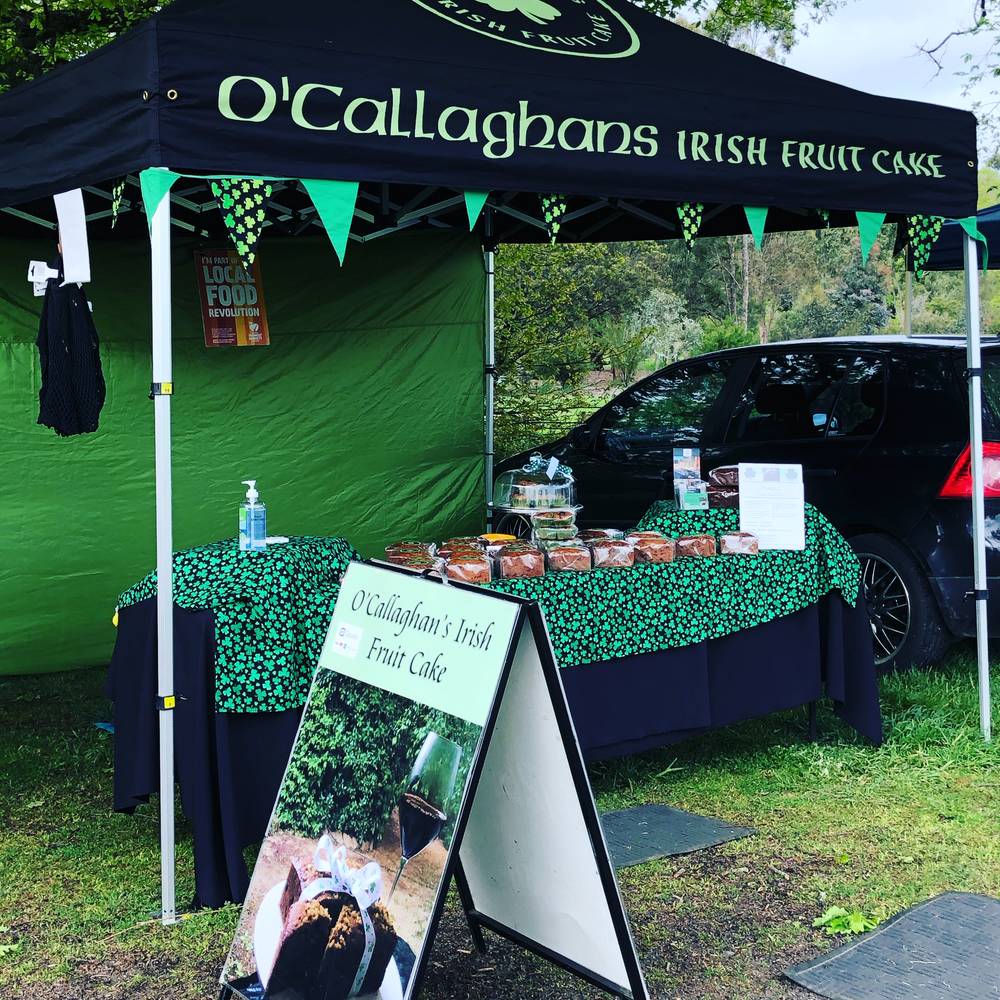 Every O'Callaghans Irish Fruit Cake is delicately handcrafted and laden with dried fruits from the Sunraysia District. The addition of honey, and a generous amount of Irish whisky and certain spices gives the cake its moistness, distinctive taste, and subtle texture. 
Farmers Markets
O'Callaghans Irish Fruit Cake is now enjoyed by shoppers at the Castlemaine, Malmsbury and Lancefield Farmers Markets from March through to December.
For Farmers Market shoppers the Irish Fruit Cake comes in two sizes:
700g(min) currently priced at $19 and
our large cake 1.4kg (min) currently priced at $38.
We also have fruit cake muffins that are sold
singularly ($3) or
in packs of four ($10).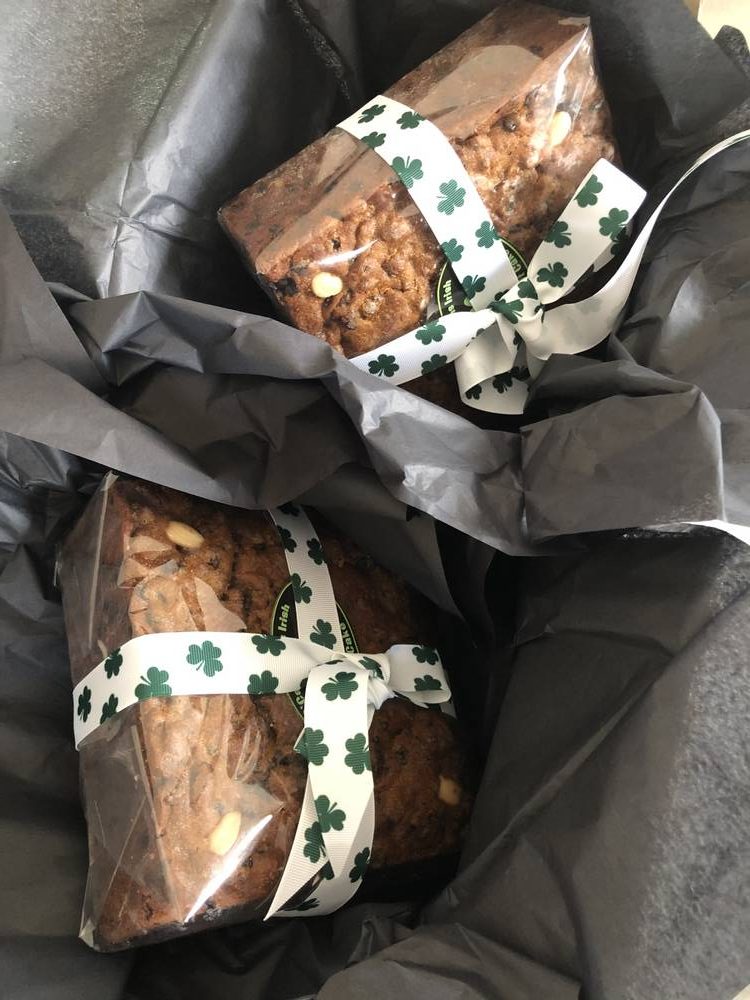 Online Purchases
You can make online purchases of our cakes by visiting our ETSY store or you can also email me at contact@irishfruitcake.com.au or phone 0438564907
The 1.4kg, size can be posted anywhere in Australia for $60.
Cheaper than flowers but not guaranteed to last any longer.
Our email is contact@irishfruitcake.com.au
You can also contact me via our contact form or leave a message on 0438564907
We hope to meet you at a market soon.